Playdough is one of my favourite activities for implementing STEM ideas for preschoolers. It really can encompass all of the STEM disciplines without it being too much of a forced learning experience. There are lots of subtleties to this play activity.
Here, I will outline why it is a great STEM activity, how to promote enhanced play and how to make homemade playdough so you never run out again.
*This page may contain affiliate links to products I recommend. If you purchase something from this page, I may receive a small percentage at no extra cost to you. To find out more please read my disclaimer and privacy policy.
Why is it a great STEM learning activity?
There are two major benefits: making and then playing with the playdough.
Now, making homemade playdough might not be everyone's 'cup of tea'. However, I do have a good quick recipe that should be easy to follow below. But if you don't have time or the inclination to make it, then there are still huge benefits to playing with store bought playdough and you can skip the actual making if you need to.
Related reading: The essential components of STEM for preschoolers.
Benefits of making playdough from scratch for STEM learning:
Maths: Identifying and measuring ingredients requires mathematical principles of volume both of solids and liquids.
Maths: The making process requires the following of instructions which are a sequence of events taken one after the other, much like the arithmetic rules that must be followed in mathematics.
Science: Depending on the request for the colour of playdough, and what dyes we have available at home, it often requires colour mixing to get the desired end colour (ie mixing blue and green to get a purple playdough mixture).
Science: Mixing everything together from a set ingredients list to form the final mixture.
Benefits of playing with playdough for STEM learning:
Engineering: Playing with the playdough provides an open ended medium that can be used in as many ways as possible including building and sticking.
Technology: Using different utensils or tools to cut, roll and shape the mixture.
Science: Making animals or people out of playdough promotes biological science learning.
Extra benefit: It encourages sensory play.
Extra benefit: It encourages imagination and open ended play.
Tools to promote enhanced play
You can really use any tool you want to play with playdough. There are many different kits and moulds that are available to create anything from animals, food items or even 'teeth'. However, you can keep it simple and use basic items as well. Here is a list of some of the basic things we use
Rollers
Cookie/shape cutters
Plastic utensils – spoon, knife, fork for creating patterns
Kidsafe scissors
Muffin/Pattie pans and toothpicks for creating mini cakes
Homemade Playdough
Here is a recipe for homemade playdough. It is a beautiful soft mixture, perfect for preschoolers. We love making many batches in our household and the kids especially love new batches when they can use the dough still slightly warm. Yes, playing with it can be messy but we try and tidy up together and I have the broom on stand-by for when they have finished!
Ingredients
1 cup flour
1 cup water
2 teaspoons of cream of tartar
1/3 cup salt
1 tablespoon of vegetable oil
Food colouring
Method
Combine the flour, water, cream of tartar, salt and vegetable oil in a saucepan.
Heat over low heat whilst stirring.
When the mixture thickens, add in a few drops of food colouring and continue stirring.
Remove the saucepan from the heat when the mixture starts forming around the spoon.
Place the playdough on a baking sheet.
Knead the playdough on the baking sheet to form a ball and then pass onto the kids when cooled.
Storage
Store in an airtight container or a snap-lock bag. Storing free from air, keeps this mixture useable for months.
---
Some hints for making playdough
Sometimes the food dye does not mix entirely through the playdough mixture before it needs to be removed from the heat. For this case, kneading the playdough on the baking paper should distribute the dye throughout the mixture.
Make sure the playdough is stored correctly after use. If left out for too long without use, it can start to dry out. I find that kneading it back together does help with keeping it soft and moist.
I make this in batches with 1 coloured dye used per mixture.
If you are colour mixing a new colour I find it easier to mix the dyes in a separate container/cup/large spoon before adding it to the playdough. This way you can control the colour easily before you incorporate it into the actual mixture.
If making several batches in a row, subsequent batches are often quicker to form into a playdough mixture as the saucepan will still be warm from previous uses. Be careful to watch it does not burn and ruin your saucepan.
This can be used with other types of oil, however, I like to make it with vegetable oil for a nut-free mixture.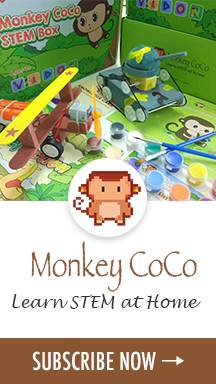 Conclusion
This outlines why playdough is such a great STEM learning activity. There is a reason it has been used and loved for decades! I hope you enjoy playing and creating with it when you next have the chance.