This is our review for the game "Turing Tumble". It is a hands-on, marble powered computer that is designed to give the user an interactive way to learn how a computer operates. We purchased this for a present and we haven't looked back! Read on to see what it does and why we love it.
*This review is unsolicited. I was not asked to do the review or compensated for it. This page may contain affiliate links to products I recommend. If you purchase something from this page, I may receive a small percentage at no extra cost to you. To find out more please read my disclaimer and privacy policy.
What is it?
The Turing Tumble is a type of marble run activity where you need to get balls from the top of the game to the bottom in a set sequence. It almost seems a cross between a marble run and pinball machine! You need to place your game pieces on the playing board to ensure the balls come down in the correct order, giving you the desired output for a particular challenge. It combines essential skills in STEM of logic, sequencing, critical thinking and problem solving.
Motivation for us to buy
One of our children loves marble run toys. He will play with them for hours. When I saw the Turing Tumble I thought it could be an advanced form of a marble run. Admittedly, it is so much more! I also loved the idea that there were no electronics in it.
Who is it for?
This is marketed for 8+ years. We have used it with as young as 5 years (with adult supervision). They were very capable of following the easier designs and doing the challenges as intended. You will know your child the best and what they would be interested in playing. For us, the age wasn't a factor and it has been a great fit.
What's in the box?
You get the following in a set:
Playing frame set
All of the playing pieces
Red and blue playing balls
Instruction book including a comic-style story and all playing configurations and answers.
A box that is customised to hold all of the different pieces.
It will take some time to setup as all of the parts come in bags. You need to open them up and put them in their respective positions in the box. Then you need to attach the parts to the playing frame and construct the frame so that it stands up by itself. All of the playing pieces also require a small ball bearing pushed into them before they can be used. This is a one off thing you need to do, but it is required to 'weight' the pieces correctly against the falling balls. This is simple to do and there are instructions to follow, but it may need an adult to help. You will only need to do it once. However, you will need to setup the stand each time you use it, but it is literally slotting 2 pieces together and super easy.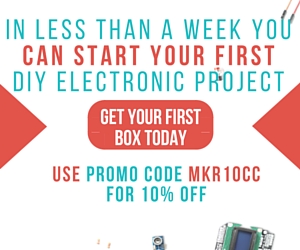 What to do?
You will place game pieces on the board so that when the red and blue balls come down to the final output row they will be in the right configuration for a given challenge. Once a ball reaches the output the next one will be released. It is quite relaxing watching the balls come down and interact with each piece!
For each challenge, there is a picture of the game pieces and where you locate them on the board. This will only be half of the required configuration (or less!). There is a prompt for what other pieces you need to use to get your solution. The learning comes when you need to work out where they go. Don't worry, answers for all of the challenges are at the end of the book if you need. Some challenges have a set solution whilst others, like the one I have pictured, have multiple solutions.
The game comes with a comprehensive activity guide. This guide is a story written in comic-strip style. At each pause in the story a new game piece is introduced. Then there is a challenge (or several) that you need to solve. The story aspect of the guide is a bit beyond us for now, but i predict that it will give us an opportunity to breath new life into this activity for the future.
Where to get it?
I would be buying this online. I haven't seen it in any stores in Australia. This might be different in other countries.
How much is it?
One of these games retails for $116.00 AUD. If you are an educator, they do say that they will offer bulk discounts if you are interested in buying multiple sets. In this case, I would suggest contacting them directly.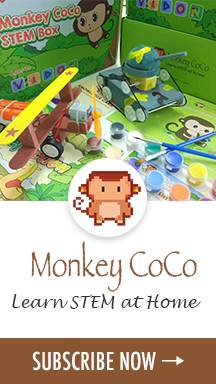 Other points to consider
Keep the box! All of the pieces and components fit so nicely in it that I wouldn't be throwing this one out.
The balls (red and blue) are tiny and they bounce and disappear really easily if they come off the board. We place our frame in the lid of the box and that catches them. I would strongly advise adult supervision for younger kids using it (like us!).
Follow turning tumble on their Instagram! They look like they have so much fun at work. They have meetings where they seem to 'just' trial toys! How cool is that! This enjoyment, attention to detail and sense of fun translates into their product.
They obviously have people who know what they're doing on their team. This game teaches kids processes that are used for digital logic (such as 'and' and 'or' gates) as well as skills you use to program microprocessors in electronics (such as registers). These were concepts that I, as a professional engineer with a PhD, didn't learn until University. I love that we can expose our kids to this much earlier and in a really fun way. I would have loved to have learnt it in this manner!!
Final thoughts
This has been a great addition to the STEM resources in our household. It has kept a wide range of ages occupied and it is definitely the toy that does keep coming out to play. I would buy this again.