There is a local strawberry farm that we often visit as a family. For 5 months of the year, you are able to pick your own strawberries in their strawberry patches. I find it a valuable activity to be able to do where we can talk about STEM principles in an outdoor and relaxed environment. The kids don't really even know that they are learning about these things as it is just part of the conversations we have and the experience on the day.
Here are 6 reasons why visits to the strawberry farm can be a valuable STEM learning exercise to do as a family.
*This page may contain affiliate links to products I recommend. If you purchase something from this page, I may receive a small percentage at no extra cost to you. To find out more please read my disclaimer and privacy policy.
1. Lifecycle Learning
The first thing that you need to do when getting into the strawberry patch is to look for the strawberries. This leads into the conversation that everyone must pick the bright red strawberries and leave the green ones. You can explain that all strawberries start off as green and they grow and ripen to become the red ones that we eat. Lots of care and water is needed to let them grow so it is best to leave the green ones alone.
2. Size Comparisons
When picking your own strawberries there will be a huge variation in size. This enables kids to compare different sizes and be able to identify larger and smaller ones, an important mathematical concept. You can then further advance this conversation that the larger ones feel heavier than the smaller ones. You can make a game into seeing who can find the largest or smallest strawberry. Also, size may alter the taste. Our strawberry patch produced the sweeter tasting strawberries that were larger in size.
Related reading: Learning mathematical concepts for preschoolers.
3. Weighing Elements
We visit a 'pay for what you pick' farm. That means at the end of your session your containers of strawberries are weighed and you pay based on a final weighed amount, not on the total number of strawberries picked. This is an important concept that you can teach your kids as a measurement technique and they can watch their strawberries being placed on the scales to get a final weight. If you have multiple containers perhaps you can ask them to be weighed separately to be able to compare the final values with your kids. Then let them hold the containers to see if they agree with which container feels the heaviest.
4. Collaboration
A day at the strawberry farm requires a lot of collaboration. Strawberry farms are often large so we need to ensure we stay together. This is not too much of a problem given the plants are so small but it is good to still have this talk. We also don't always have one container per child so they need to take turns holding the container and when someone picks a strawberry, they need to be able to work together to put it into the container. We also like to share the knowledge on whether certain plants have lots of strawberries or whether they have all been picked at that location. This collaboration is an important tool required in the STEM disciplines as often work is undertaken in teams and everyone must work together to achieve the final outcome.
Related reading: Collaboration is an essential personal quality to teach your kids so that they succeed in STEM.
5. Perfect for any age
Strawberry plants are low growing bushes which make them perfect for preschoolers. They can have total control and independence over where they look for the strawberries as they are able to reach and see all of the plant. It can even be perfect for smaller babies who are not yet walking as you can sit them by a bush so that they can still interact and feel the plants. Bring something for them to sit on like a rug or towel if you are worried about the dirt. Babies love to pull things, so they can still try getting the strawberries off. You might be surprised by the super strength at doing this!
6. Sense of accomplishment
There is a huge sense of accomplishment that goes with being able to visually see all the strawberries that have been picked. Kids are often very proud that they were able to find all of the strawberries in the field. These emotions instil that hard work and persistence can lead to confidence building at this young age. You always should try and take great pride in your work.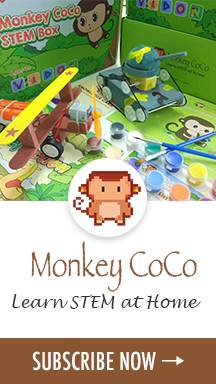 Conclusion
A day at the strawberry farm can really be an educational experience for your children. It's a fun activity to do together and you have lots of days of eating and cooking with strawberries afterwards. A win-win activity in my book!