Magnetism activities are a great way to involve early learners in science. In fact, if a child has ever played with a toy train set, then its likely that they will already know about this important physics concept. Here, we have used a magnetism experiment to practice the scientific inquiry process.
*This page may contain affiliate links to products I recommend. If you purchase something from this page, I may receive a small percentage at no extra cost to you. To find out more please read my disclaimer and privacy policy.
What do I need for this activity?
You will need the following items
A magnetic wand or a 'testing' magnet. As always, adult supervision is required when using magnetic objects.
Objects to test whether they are magnetic or non-magnetic. These can be anything. Make sure you have a range of different items that would work for both situations.
Coloured pencils for completing the recording sheets.
(Optional): Coloured dot stickers for your data recording.
My FREE magnetism activity pack. This can be accessed using my free resource library. This library is exclusive to my subscribers. Sign up using the form below to gain access. This pack contains the following items:

Magnetism recording sheet
How to do the activity
Take an object and predict whether it will stick to the magnetic wand.
Place the object near the wand and observe the outcome.
Record the outcome for that object in the recording sheet. You will do this by placing a sticker in the yes or no column on the sheet. Alternatively, you can draw the object or just make a mark in the correct side.
Repeat steps 1-3 for each object until they are all complete.
Count the total number of stickers/marks you have made in your yes column and record that number on the sheet.
Count the total number of stickers/marks you have made in your no column and record that number on the sheet.
Graph your results using the sheet provided in the activity pack. You will use the total number of objects just determined on your data sheet.
What does this activity teach?
This activity provides kids with the opportunity for several learning outcomes including:
learning the steps involved in the scientific process. The actual activity and science behind it is relatively simple so this allows more focus on the method involved.
providing the opportunity to collect data and then go through the process of analysing it (in this case tallying the objects).
it is an good way to practice visualising data with the introduction of graphing results.
Related activity: Sink or float science method
Related activity: Racing rainbow science experiment
Related activity: Sugar water science experiment
Related activity: Build a wind farm science experiment
For educators/teachers
If you are an educator and/or teacher there will be a resource coming that has more options for recording and using the data. This will be linked on my tpt store when available.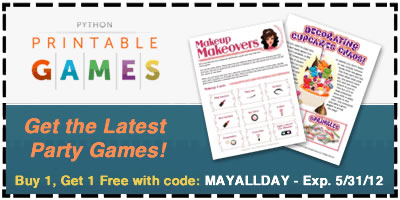 Conclusion
I hope you enjoy doing your magnetism experiment. It's a great way to practice the scientific process. How many items did you have that were magnetic?