Invitation to play trays are my go-to STEM toy. They are so adaptable, teach vital STEM concepts and are a perfect play based activity. They actually mimic real-world engineering processes. As a mother and a STEM professional here are my reasons why you should love them too!
*This page may contain affiliate links to products I recommend. If you purchase something from this page, I may receive a small percentage at no extra cost to you. To find out more please read my disclaimer and privacy policy.
Why do I love them?
They solve 2 problems for me:
First, as a mother I need activities.. and I need them fast! These are a perfect setup as you can

tailor it to your child completely,

use whatever you already have at home,

there is no long setting up time for this activity,

there is not just a single use and play for them.

As a STEM experience they mimic issues that are faced time and time again in these disciplines. It is much easier to learn these concepts in the safe home environment as a preschooler than on large, expensive projects as a graduate in the workforce.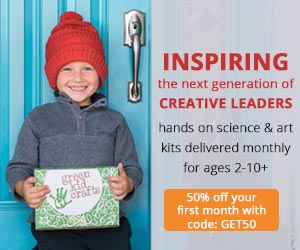 Here are 6 reasons why invitation to play trays head to the top of my list of STEM educational toys.
1. Solution Free
The concept of invitation to play trays and loose parts play is governed by providing basic components to use. There is no one solution as to how these parts can then be explored and put together and this promotes inventive thinking and creativity. You can put constraints (or task cards) around the play that needs to happen (ie "how high can you build a tower with these materials" or "can you build a bridge that withstands the weight of a book"). If you do, there will be endless possibilities to how this could be achieved. But you also don't need to give these types of instructions. This is a perfect learning activity for practising the skill of designing a solution to a given problem – the fundamental concept of most engineering projects.
2. Promotes critical thinking
Interaction with the parts that you provide will require lots of problem solving and questioning. This will be in terms of each individual part as well as the interactions between the parts. This is a skill required in the STEM disciplines.
3. Encourages role play
You may see your children begin to role play with their selection of parts or their creations. This is a great ability to encourage as it makes them capable of visualising themselves from another point of view. It puts your child in the 'shoes' of someone else. This is a requirement in a client-based project when you need to deliver a successful outcome to suit the needs of others.
4. Requires collaboration
If you have more than one child playing with this activity at any given time it will require careful collaboration for the activity to be successful. The children will have to learn to share resources, ideas and time. Collaboration is a key component of successful STEM outcomes as projects in these disciplines will range from 2 – 100s of people that all require collaborating, management and a 'working towards a common goal' attitude.
5. Can be customised
These invitation to play trays are able to be customised. You might like to do this based on the interests of your child, theme it to an event or base it on the types of resources you already have at home. This helps to ensure that this is an engaging activity and also keeps it fresh as you rotate through ideas. This is not a one-hit-wonder toy! Solutions in the STEM fields are largely customised too as you will need to determine what the interests and needs are of the client and then design accordingly.
6. Finite resources
The concept of this activity is that your child is given a set of resources and they must play with what is allocated to them. This means that they will not be provided with extra parts when a resource runs out or they won't be given a favourite tool to use if it is not included in the initial setup. This is a huge learning curve when certain parts are favoured and is directly relevant to real-world STEM where almost every resource is finite.
Conclusion
Invitation to play trays are definitely a hit in our house and a great 'go-to' STEM activity. Leave a comment below to let me know what you try at home.