This is a storybook STEM challenge based on the book "there's a hippopotamus on our roof eating cake". It combines engineering concepts through building a tall structure that will withstand the weight of a hippopotamus. This activity involves problem solving, critical thinking, building, measurement and maths all combined with literacy too.
*This page may contain affiliate links to products I recommend. If you purchase something from this page, I may receive a small percentage at no extra cost to you. To find out more please read my disclaimer and privacy policy.
The Storybook
This STEM challenge is paired with the book "There's a hippopotamus on our roof eating cake" by Hazel Edwards. This is a classic Australian children's book originally published in 1981. It is a story about an imaginary hippo that lives on the roof of a house and does all of the things that the little girl wishes she could do. For instance, when the girl has to take a bath the hippo takes a shower instead and when she has to go to bed the hippo watches TV. The end of the story has the hippo eating a piece of cake on the roof!
The STEM Challenge
To pair with this picture book the engineering STEM challenge question is:
How high can you build a house for your hippo?
Materials
You will need the following few items for this challenge:
For this activity I gave each child 20 wooden blocks (a finite resource) and then access to unlimited popsticks. You can limit the materials to suit your needs or have them open-ended. See our challenge extension to see how we changed our resources during our activity.
Learning through play
It took a while to get used to the materials for this activity. We spent quite a bit of time playing around with the different elements to see how they balanced and fit together. This involved trying different structures to see what would hold without falling down. Some designs were easy to get the height, but wouldn't hold the weight of the hippo. Others were sturdy to hold the hippo but not very high. This challenge involves finding the right balance between height and strength. There was also a learning curve that they were only given a finite set of blocks and this limited their designs and pushed their creativity when they reached a point where they had run out of blocks.
This learning process was the longest portion of this activity and was the most valuable part of the challenge. It showed their thinking process through their attempts and gives an insight into their final designs. At various stages there was some negotiations of extra blocks between each other (at most 2) and the transaction occurred if agreed upon. Surprisingly, this worked both ways and was always complied with, a lesson in collaboration itself!
Halfway through this activity Dad came to see what was happening and I realised he was hovering really closely to the table. He couldn't wait to have a turn himself! As soon as a chair was free, he got stuck into coming up with different designs. It was interesting seeing what he was coming up with too as he is a Civil Engineer in construction!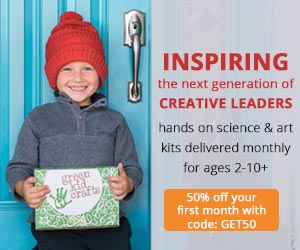 The Resulting Homes
The kids managed a few different styles of homes ranging in size of 7cm, 9cm and 15cm. All of them could withstand the weight of the hippo. I had to help them read off the values on the ruler as they measured the heights. I like that this challenge can be individualised such that you can ask "can you build a higher house than what you have just achieved?". That way you don't need to compare it to others, but rather their own achievement. This happened with our 9cm and 15cm towers. They are the same structure, but just an improvement on the initial design.
Challenge Extension
The kids were really enjoying this activity so we extended the challenge to change their resources. We also changed it to make these designs collaborative in that everyone took part in the same one.
Option 1: This time all of the blocks and any of the popsticks had to be used in the design. The hippo still had to sit at the top of the tower. We were able to generate a house that was 22cm in design.
Option 2: For this final house, all of the blocks and all of the popsticks had to be used. We used the base from option 1 extension and Dad showed us a way to layer the popsticks on the top. The kids were so excited to see that it was actually HIGHER than our ruler (this was a benefit to not using a measuring tape for this activity).
This also morphed into an activity on the strength of the house we had just built. The kids added any toy they wanted and balanced it on the top to see when the structure would collapse. Interestingly, when it did fall, only the top fell and the base structure remained in place. This unexpectedly became a lesson in always building on solid foundations. A good job done by Dad (aka Civil Engineer) with his strong structural work!
Conclusion
We had a great time building our homes to withstand and hold a hippo. It was a fun activity to inspire creativity, problem solving and critical thinking. Some vital qualities for STEM.