Hexbug's are robotic toys for kids that can be used for a STEM activity. They move about in something called a habitat. Here are 3 examples of building habitats with Mega Bloks, Duplo and Lego. STEM principles are used to explain the movement of the Hexbugs as well as the considerations to follow when building these habitats.
**Please note this article is not sponsored or solicited by Hexbug or Lego.
*This page may contain affiliate links to products I recommend. If you purchase something from this page, I may receive a small percentage at no extra cost to you. To find out more please read my disclaimer and privacy policy.
What are Hexbug's?
The Hexbug Nano is a micro robotic electronic toy which vibrates and moves around like a small bug. It contains a motor and 12 legs that use physics principles to propel and move the bug around its environment. It is a relatively random nature of movement that shuffles the bug around. They are designed to operate best on a smooth surface. You want to introduce as little friction as possible between the Hexbug legs and the surface of your environment.
Who can play with them?
There are a range of Hexbug Nano's available:
The Hexbug Nano Junior is suitable for 18 month old children up to 3 years of age.
The Hexbug Nano is rated for 3 year olds and older and is probably the most common format of this toy.
From these age ratings of these products (as defined by the company), it can be a toy for 18 month children and above.
How to play with them?
There are a variety of ways to play with Hexbug toys. In its simplest form they can be placed on a flat surface and you can watch them move around. Kids love following their movement to see where they will go next. They are quick little critters!
But… Hexbugs are really all about HABITATS.
These habitats can be purchased with the toys and there are different options available. Again kids can watch and interact with the Hexbugs as they navigate through the different sections of your habitat.
But, we can extend this STEM activity by building our own habitats.
How to build habitats for Hexbugs?
There are some basic design principles that need to be considered when designing and building a habitat for the Hexbugs. These include:
The walls need to be high enough so that the Hexbug will not climb over them and remain enclosed in the habitat.
The walls are strong enough such that the Hexbug force on the item does not push it out of position.
They need to be built on a smooth surface so that the Hexbug is able to move about without getting stuck. Carpet, rugs or Lego base plates are not ideal.
Any corners or crevices need to be large enough such that the Hexbug does not get stuck in place and is able to navigate to turn around and change position.
You need to get as creative as possible! This can include using tunnels, pathways and mazes. Whatever is of interest to your child is the best place to start.
This process of designing a habitat yourself enlists a lot of STEM principles.
Building enlists engineering principles to ensure the structure will work effectively.
Mathematics and geometry are used to make sure the Hexbugs do not get stuck.
Your building materials are the technology for this activity. Plus the electronics of the Hexbug itself.
Physics is the key science for how this toy moves around an environment.
You can try to draw your design before making it, to capture an important part of the engineering design process.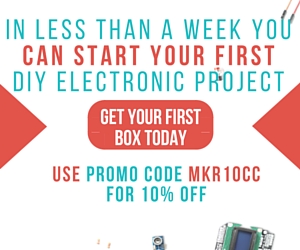 Build a habitat with Mega Bloks
Mega Bloks are rated to be played with 1-5 years of age. This makes them suitable for use with the Hexbug Nano Junior. Get as creative as you want with all of the blocks.
Build a habitat with Duplo
Duplo are often rated to be played with 1.5-3 years of age. Again, this makes them suitable for use with the Hexbug Nano Junior.
Build a habitat with Lego
Lots of Lego kits and classic blocks are rated for use with children aged 4+ years. You can use the Hexbug Nano version of the habitats with Lego. Ensure that the walls are a few blocks high to have structural integrity which will resist the force of the Hexbug from moving the blocks themselves.
Putting it all together
If you are anything like our household, you might have several of these different sets around your house. Provided the ages of your children are appropriate, you could combine the Mega Bloks, Duplo and Lego into a giant habitat where the Hexbug moves throughout all of it.
Additionally, if you also have more than one Hexbug, add them all into the habitats and watch as they navigate and interact with each other. You can label them or have different colours for kids to watch and investigate where they move about.
Conclusion
These are a few ways you can use Mega Bloks, Duplo or Lego to build Hexbug habitats. Get your building 'hats' on and be as creative as you can be.