This is a gingerbread house STEM challenge which seems deceptively simple. You need to design a gingerbread house from the given materials so that your gingerbread man can fit inside. It's a perfect challenge to develop building and engineering skills whilst working on your inventive thinking and problem solving.
*This page may contain affiliate links to products I recommend. If you purchase something from this page, I may receive a small percentage at no extra cost to you. To find out more please read my disclaimer and privacy policy.
The STEM Challenge
Our engineering STEM challenge question is:
Can you build a house for your gingerbread man?
Items you need
Gingerbread playdough. See my homemade receipe below.
Rolling Pin.
Popsticks.
Matchsticks.
Gingerbread man cookie cutters.
Homemade Playdough
Here is the recipe for homemade gingerbread playdough. It is an adaptation of my normal homemade playdough. For the gingerbread version I add spices to make it smell like gingerbread and then leave out the food colouring as the spices colour the mixture instead.
Related reading: Why playdough is the key to preschool STEM.
Ingredients
1 cup flour
1 cup water
2 teaspoons of cream of tartar
1/3 cup salt
1 tablespoon of vegetable oil
2 teaspoons ground ginger
2 teaspoons cinnamon
1/2 teaspoon ground cloves
1/2 teaspoon ground nutmeg
Method
Combine the flour, water, cream of tartar, salt, vegetable oil and spices in a saucepan.
Heat over low heat whilst stirring.
Remove the saucepan from the heat when the mixture starts forming around the spoon.
Place the playdough on a baking sheet.
Knead the playdough on the baking sheet to form a ball and then pass onto the kids when cooled.
STEM Challenge
Below are some photos of us building our houses. Whilst the task seems simple the logistics of working with the playdough and popsticks takes practice. We tried several completely different designs before settling on our final versions. These sort of activities take a bit of patience through lots of trial and error.
Related reading: Hippopotamus engineering STEM challenge
Results
These were two of the houses we made for our gingerbread cookie cutters. Each completely different designs due to the open-ended nature of the activity. Yes, one of them didn't have a roof, but we labelled that one the open air house!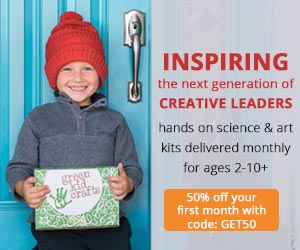 Notes
This is actually quite an engineering challenge. It does not have a trivial outcome and the resources can be quite tricky to manipulate. I used the cookie cutters for our gingerbread men as they were taller than a matchstick but shorter than a popstick. I also used them in preference of paper drawings as they were rigid structures which you couldn't just push into your design. Rather, you needed to get the height in order to successfully place it inside.
Another aspect to consider is many building challenges that use playdough and sticks use matchsticks or toothpicks. My kids can happily build geometric shapes this way. However, the popsticks proved more of a challenge due to their shape. The ends can't just be pierced into the playdough and you need to balance having enough playdough to connect the ends verses having too much and then they can't hold the weight. This takes some skill and practice to learn.
Conclusion
Have a go at trying this engineering STEM challenge and see what homes you and your kids can build. Leave a comment below to let me know how you go with the materials.