This is an activity to learn the concept of the coordinate system. We have presented it with hands on play using … playdough! It introduces the concept of 3D representation and different planes of reference. This is an activity to learn the STEM ideas of spatial representation, object formation, geometry and maths co-ordinates.
*This page may contain affiliate links to products I recommend. If you purchase something from this page, I may receive a small percentage at no extra cost to you. To find out more please read my disclaimer and privacy policy.
What will this activity teach?
This activity shows 3 different planes of reference. Each of the playdough shapes is cut into a different plane. This is a building block for learning the coordinate system and spatial positioning. These are initial concepts required for mathematics and geometry.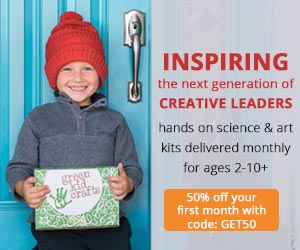 What do I need?
Here is the list of items you need for this activity:
Playdough of any colour. You can use store bought or make your own with my homemade recipe.
Google eyes
Toothpicks
Wool
Knife to cut the playdough into the different planes. This will require adult supervision.
How to show the different coordinates?
Here are the steps to show the coordinate planes.
Mould your playdough into 3 different 'blob' like shapes. I did 3 distinct shapes of a tower, narrow rectangle and a wide shaped rectangle. This will aid in the visualisation of the 3 different planes.
Add 2 google eyes to the front of each shape.
Add 2 toothpicks to the side of each shape in the middle of the object.
Use the wool to create a mouth under the eyes.
Once each shape is complete you are ready to slice into the different planes.
Create 2 cuts in each object to generate 3 slices in each of the 3 planes. See the images for how to achieve this.
Technically, you don't need to add faces to your playdough 'blobs' but by creating a mini monster it provides that base frame of reference to observe the differences. It is also much easier to point out the features which have been sliced off/through to preschoolers using the vocabulary of arms/eyes/mouth.
Examples of using these coordinates systems
1) 3D Objects
Preschool children learn their shapes such as triangles, squares, rectangles, circles initially in a 2D representation (2 planes of reference). They then start to form their understanding of these shapes in a 3D world when thinking about pyramids, cubes and cylinders (3 planes of reference). This activity is another way to show those different planes and coordinates.
2) 3D Printing
3D printing is a popular STEM activity for school aged children. 3D printers are increasingly more accessible to students and, in order for them to use them effectively, requires knowledge of the manufacturing process and these coordinates. Additive manufacturing (or 3D printing) constructs an object layer upon layer in the z direction (using a x-y-z system). CAD software is used to design an object. Then, the software will slice this design in the z direction a specified number of times and then each layer is printed sequentially from the base to the top. Knowing this system is paramount to print an object successfully as you can't have any 'floating' points in your design. You can simulate this with building a tower of blocks too!
3) Medical Imaging
Medical imaging, like CT and MRI, images the body in multiple planes. The images are obtained in sections through the body in the sagittal, transverse and coronal planes. These are similar to x-y-z in the other systems. Powerful computer software then reconstructs these images to form a 3D object of the human body on the computer screen. Check out this amazing MRI of a mother kissing her baby and the regions of the brain that light-up in response to this action. Such a beautiful moment!
Conclusion
This is a hands-on activity to learn coordinate systems. What playdough creation did you make to learn this?