This is an invitation to play with a construction theme. All of the materials are building materials that connect or stick together. It's a perfect STEM activity for the young builder in your life.
I love using these invitations to play trays for getting my kids to interact in open-ended play. I pick a variety of elements to put in each section and then enjoy watching their creativity and imagination as they create and explore each section. They are a great way to introduce kids to real-world engineering concepts too.
*This page may contain affiliate links to products I recommend. If you purchase something from this page, I may receive a small percentage at no extra cost to you. To find out more please read my disclaimer and privacy policy.
What to include in your construction STEM activity
You can use any item of interest for your kids and be sure to use items that are age appropriate. Here, we have included the following items for our play tray:
How to play
The best part of this activity is that once you've filled your tray you can just hand it over. Then, your kids can play with it and the materials in any way that inspires them. I love that its open-ended and you can just watch their creativity flow. Here are some photos from their time playing with the items.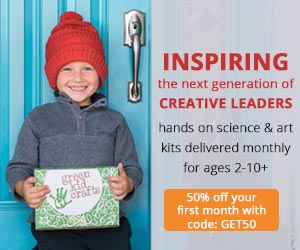 What did we do with our construction tray?
We made a few things with our construction play tray. The first, was a Lego character rocking boat. This was designed with Lego, an index card, 2 pegs, rubber bands and a Lego character on the top. It rocked on the curve of the index card but the tower stayed in position as it was anchored by the rubber bands and pegs. This design was then repeated to create 3 rocking boats. In the end, they kept rocking too much so stabilisers were designed and positioned at the front and the back of the boat to prevent movement! This was entirely led by a 5 year old and I just watched, listened to what they were describing and encouraged what they were doing.
The second creation was a building city designed by a 3 year old. Initially, I thought she was collecting items that were going to be turned into more of a tangible (and movable) object. However, I soon realised everything was being positioned and placed with purpose and intent. It was their way of exploring these objects and there was lots of stacking, lining up and positioning of the items. A ballerina, Ana, may have found its way into the design too despite not being on the tray. The Lego characters weren't adequate for this designed city!
What did I learn during this activity?
I really enjoyed watching the kids interact with this particular activity. They interacted with the materials completely differently to what I had anticipated when I was choosing each item. I had thought that the Lego would the the first item they would use and that it would be the first section emptied. However, they both used a few pieces, but not extensively. Each child also gravitated towards different materials despite having free access to the same items. This is evident in their final designs. I think it is very important to give kids the opportunity to free-play as you will be surprised by how they interact and use them. This will often be completely different from the way an adult would use and play with the same items.
Conclusion
We had a fun time playing with our construction inspired invitation to play. What would you include on your tray?