Here is a hands-on activity that uses pasta to teach binary codes. This makes it a simple and easy learning activity to do with kids.
Teaching kids binary coding is becoming a popular STEM activity. It is often used as part of a suite of tools to involve kids in programming. It was once considered an advanced skill, but it is becoming much more mainstream. This is largely due to the overwhelming presence of technology and computers in our lives and even toys which promote programming.
*This page may contain affiliate links to products I recommend. If you purchase something from this page, I may receive a small percentage at no extra cost to you. To find out more please read my disclaimer and privacy policy.
What is binary coding?
Binary code is the language of computers. It contains the values of a '1' and a '0'. The order in which they are sequenced gives rise to how the computer interprets that code. Thus, you are able to map out and write all of the numbers and letters in the alphabet.
Every 1 or 0 in binary code is called a bit. Each of the letters are represented by 8 bits. The sequence of the 8 different '1's and '0's is what makes each letter unique. These 8 bits form together to represent one value and are called a byte.
The 'modern' binary language that we use today is very old as it was first invented by Gottfried Leibniz in 1689. He wrote about the possibility of depicting a language using only 2 characters. If only he knew how much it was going to consume and change our lives!
Why is binary coding important for kids?
Binary coding is an interesting STEM concept that teaches lots of different skills to kids. Its benefits are that:
It is a simplified language having only 2 variables of '1' and '0'
It requires sequencing, an important thinking skill for learning STEM
Requires attention to detail
It is a first step in learning about computer languages that is achievable for young learners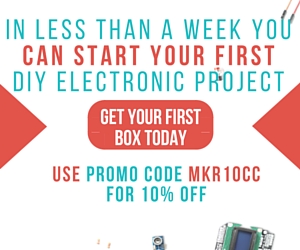 What do I need for binary coding with pasta?
You will need the following items
Pasta that is shaped as a line/one. Penne pasta was used for this example.
Pasta that is shaped as a circle/zero. Wagon wheel pasta was used for this example.
My pack of FREE binary code printables. This can be accessed using my free resource library. This library is exclusive to my subscribers. Sign up using the form below to gain access. This pack contains the following items:

Binary codes for each of the uppercase letters in the alphabet

Binary codes for the numbers 0 – 15.

A prompt to invite kids to make their name in pasta.

A prompt to invite kids to make their age in pasta.
How do I do binary coding with pasta?
Here are the steps to follow to learn binary coding using pasta:
Access the free printables using the form above. Then print off the codes and worksheets.
Arrange your pasta into two piles of each kind i.e. into your '1's and '0's. Then Identify the letters or number which you wish to represent in binary code.
Sequence the pasta in the same order as that written on the coding sheets to write your name.
Then complete the age worksheet by arranging the pasta to reveal the relevant number.
Extend this activity by
Creating some binary ART. Glue the pasta into place on some paper to stop the pieces moving about. Then display your code on a wall.
Collaborating. Collaboration is key in STEM. Give it to an adult or someone else and see if they can work out what is written in binary code!
Fun fact
If you want to change your uppercase alphabet into lowercase letters then all you need to do is change the 3rd bit in your code from a '0' into a '1'.
Conclusion
This is an easy coding STEM activity to introduce the language of computing to your kids. It has the added benefit of being a hands-on activity to get the best out of their learning experience. What word(s) did your child like to make?