Do you need some ideas for Hexbug habitat designs that your kids can build? Here are 5 examples of habitats built for Hexbugs using alternative materials often found around your house.
**Please note this article is not sponsored or solicited by Hexbug or Lego.
*This page may contain affiliate links to products I recommend. If you purchase something from this page, I may receive a small percentage at no extra cost to you. To find out more please read my disclaimer and privacy policy.
Hexbugs
Hexbugs are a great, reasonably priced STEM toy which can be used from 18 months of age with the Hexbug Nano Junior and 3 years of age and upwards with the Hexbug Nano. They are micro robotic toys which move about their environment in a manner which resembles a bug. Hexbugs work using physics principles and electronics. Kids love their scattered, random activity and they can be used as a valuable STEM learning tool.
Building Habitats
One of the best aspects of these toys is that habitats can be built to place these Hexbugs within and watch them navigate their way around.
Building habitats are a perfect STEM activity as
It is great for testing building ideas
Creativity is encouraged
It is a perfect activity for collaborating and working in teams. A key skill for STEM disciplines.
It enlists engineering principles of design, construction and redesign
It helps kids to 'think outside the box' and be as imaginative as they can be
There are no official instructions or guidelines
Materials
Anything can be used to build habitats for Hexbugs. You can use what you have around the house, gather things from outside or source something of interest to your child. A few basic design principles need to be considered when selecting your material and are included here.
As an easy starting point, you can use Lego products to build something that the Hexbug can navigate. Alternatively, here are 5 different materials that are also effective for building a habitat. When selecting a material for a habitat, the major considerations are
the height of the object
how it will be fixed into position so that the Hexbug does not push over the object.
Hexbug Habitat Designs
Here are some Hexbug habitat designs which use 5 different types of materials appropriate for containing a Hexbug.
1. Playdough
Most household with preschoolers will have some playdough around the house! If you don't, here is a quick and easy recipe to make some. Get the kids to make 'playdough worms' and position them where-ever you want to build your habitat. Ensure there are outer boundaries and that the path has relatively clean edges otherwise the Hexbugs can get stuck in the playdough. You can re-design this as many time as you want and in real-time when the Hexbugs are moving about.
2. Pipe cleaners
Pipe cleaners are a great material to bend into any shape as they keep their form. You can create all sorts of different shapes and angles. This habitat works best if it is glued or stuck into place so that the Hexbug force does not push the pipe cleaners out of place.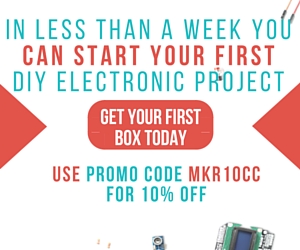 3. Lolly Snakes
Lolly snakes are a moveable and bendable material that kids will love the novelty of being able to play with. They generally have enough stick to hold them into place, however, if they don't you can brush a tiny bit of water to the underside to get them to stick effectively. These can be cut and bent into any shape you want.
4. Tim tams
Tim tams are an Australian icon! So why not use them as an alternative for a STEM activity? They are more of your traditional block type shapes to build with but can be placed flat or on their sides. They are heavy enough to hold their shape and resist movement from the force of the Hexbug. Again, the kids will most likely enjoy the novelty of building with food!
5. Rocks or sticks
STEM activities with nature products are a win-win activity in my book. You can spend some time collecting materials while outdoors and use whatever interests your child. How you position them and the effectiveness of this material will depend on the size and shape of what you have collected. If you need, you can put some double-sided sticky tape underneath your objects to assist them with sticking and resisting the force of the Hexbug.
Creative Building
One of the major aspects of creativity with this STEM activity is the selection of materials. However, HOW you use these materials can also extend this activity for your child. Some aspects to consider are:
The height of the habitats. You can build on a 2D surface but why not include some height and upwards building elements in your design.
The shape of the habitats. These do not need to be square or rectangular. You will notice that in the 5 examples here, each of the designs are a different geometric shape. This generates discussions and learning about geometry. You can even compare different shapes with the same materials and see whether one design is more effective than another.
Combining materials. Why not combine alternative materials? Be as creative as you want to make the 'ultimate' habitat!
Conclusion
Here are 5 habitats made for a Hexbug utilising different types of materials. What other materials do you like to use to build a habitat?