Have you ever wondered:
Are there personal qualities for STEM that you need to succeed?
Can I learn them or are people who are good at STEM just wired differently and born that way?
Read on to find out some insights to these questions…
I have spent the last 10 years working as a STEM professional in roles spanning engineering and science. Through this career, and in talking with other STEM professionals, I have been able to identify certain qualities that are required of individuals in this profession to succeed.
A lot of these qualities have become second nature in what I do as I use them daily. Because of this, I have indirectly been teaching them to my kids right from when they were young. I believe that it is never too early (or late) to start and you can adapt these types of ideas so that they are age appropriate for your situation.
10 personal qualities for STEM
Here are 10 personal qualities to start to teach your preschoolers so that they develop the cognitive abilities required for STEM.
*This page may contain affiliate links to products I recommend. If you purchase something from this page, I may receive a small percentage at no extra cost to you. To find out more please read my disclaimer and privacy policy.
1. Ask questions
Always ask as many questions as you need. Information is key. Toddlers typically go through a very distinct 'what', 'why' and 'how' phase that can be embraced and worked upon. Admittedly, sometimes this can be challenging as the questions are often extensive. However, I find that offering information to build upon their questions and ideas builds communication that embraces the inquisitive mind. This will then lead to kids asking questions as commonplace.
2. Try new things
Always try new things. Or at least create an environment for your preschooler where it is ok to try new things. Some of the key distinctions for STEM careers is that they are fast-paced, creative and always evolving. This leads to individuals needing to up-skill or approach things from different perspectives. One of the traps you don't want to get into is saying 'its always been done this way'. We need to approach learning and teaching in a way that 'change is ok' and always have a go.
3. Make mistakes
Don't be afraid of making mistakes. Some of the best solutions and outcomes are by-products of mistakes. Think penicillin, the pacemaker, superglue and even play doh. You learn so much more from mistakes than completing something correctly the first time. Sometimes toddlers may be discouraged by this, so you may need to help them complete something correctly but explain that making a mistake is ok and part of learning.
4. Have reflection time
It is important to be reflective and take a look at what has just been achieved. This might be a simple conversation or praise when a job has been done (ie look at how tall the block tower is). Often this reflection time can include discussions or thoughts around what went well and what could be improved upon. You never know where your preschooler will take this sort of reflection and you can learn a lot from these discussions. They are often so proud of what has been accomplished or excited to share with you what they could alter.
5. Always try your best
Always try and promote to just do your best. It doesn't matter the outcome, but if you give it a go and at least try something once then that's ok. It is hard to fault someone for always trying to put in 110% for effort.
6. Finish tasks
Try to finish the tasks that you set out to do. For preschoolers this might be able to be done quickly or it might take a few attempts depending on what it is. But at the end of the day most STEM work is based around completing projects or tasks. Practicing this from an early age is key. You might also like to promote that it is ok to ask for help to finish these tasks.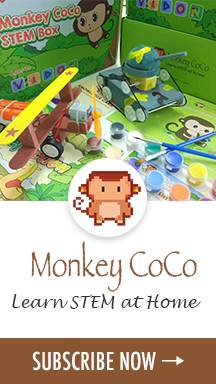 7. Simplicity is ok
Many times the path of least resistance is taken in STEM. Even electricity works in this way and over-engineering solutions is not always the way to go. Whilst I'm not necessarily promoting the 'easy route' for something it is important to acknowledge that sometimes things in their simplest form are the best and most effective solutions. Try going down to the beach and playing in the sand with a single bucket and a single spade (or even nothing) rather than going with a full sand-play kit with trolleys, watering cans, sieves, moulds etc and see what creativeness and imagination your preschooler is able to achieve.
8. Perseverance
Always persevere with activities. It is easy to start something, but to have the perseverance to keep going is such a useful trait to develop. Often this shines through when things get a little bit harder. Help your preschooler through a hurdle they face and then take a step back so that they can keep persevering with a particular activity.
9. Share
Teach your preschoolers to share (when appropriate). This is often best taught in play-based activities through the sharing of items or ideas. As your children potentially move into STEM fields themselves they will need to be able to share ideas, spaces and equipment with their teams and other users.
10. Collaborate
Working in STEM requires lots of teams, groups and stakeholders. You need to be able to work cohesively with everyone to reach a common goal. Preschoolers are perhaps extremely good at this as they often will play with anyone interested in something similar. How many times have you been somewhere where the kids have made friends themselves through playing without even knowing each other beforehand? You can encourage this type of collaborative quality in your child when you see them achieve this.
Conclusion
So back to the original questions at the start:
Are there personal qualities for STEM that you need to succeed?

Here are 10 useful qualities that, when combined together, will set your kids up on a strong path to success in STEM.

Can I learn them or are people who are good at STEM just wired differently and born that way?

Yes, these qualities can be learnt overtime. It is never too early (or late) to focus on developing these qualities.
These 10 qualities can be taught to preschoolers and will start to provide your children with the cognitive abilities to approach STEM. Can you think of other qualities you would teach? Feel free to share them in the comments below.